What day would you like the event to be held on?
| | | | |
| --- | --- | --- | --- |
| Friday 1st June | | 50% | [ 1 ] |
| Satuday 2nd June | | 50% | [ 1 ] |
Total Votes : 2
This event will take place this week, please let me know whether Friday or Saturday on the poll would be better for you! I'm happy to play/host any of these and we can either decide here or on the night which game we want to play. We could also do 30 minutes of each game etc.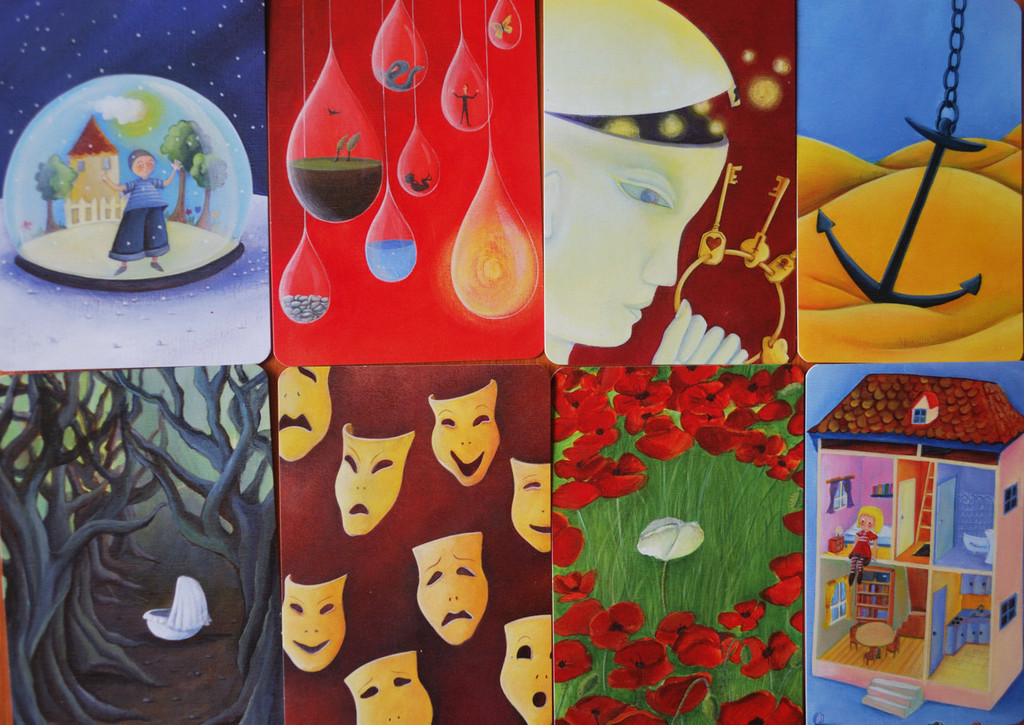 Dixit
Dixit is a card game where one person plays as a storyteller and gives a clue - it could be anything from a phrase, a word, an emotion, pretty much anything. In the original rules each player takes turns playing the storyteller, each player presents a card with their own interpretation of the story and points are awarded to whoever gets their card voted on.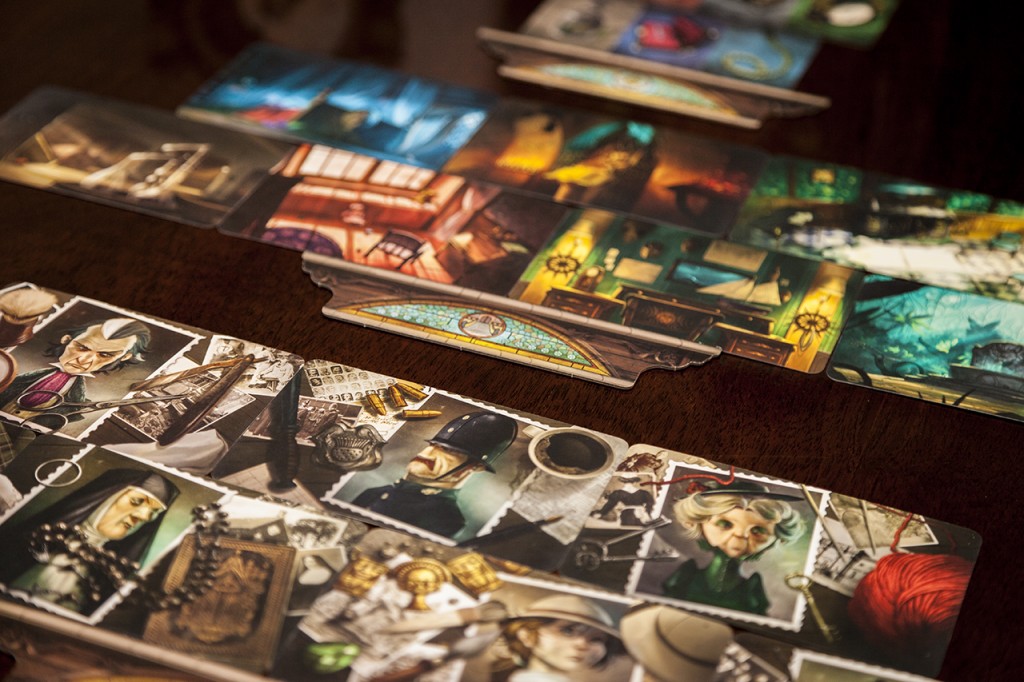 Mysterium
Mysterium is sort of Dixit 2.0 (or if Dixit had an ominous murder theme) and I find it more fun than Cluedo personally. In this game one person plays as a ghost who provides clues to the rest of the players to figure out a murder. There are 3 things to figure out and solve the murder - the murder weapon, the murder location and the murderer themselves. The game takes place over 7 rounds and each round I will provide a clue for whichever phase you are up to. I can't communicate with you in any other way than with the cards I give you. Again, this one can be played competitively or cooperatively as we can each have each person solving their own murder or working together to solve a case. Has a sort of RPG-feel to it.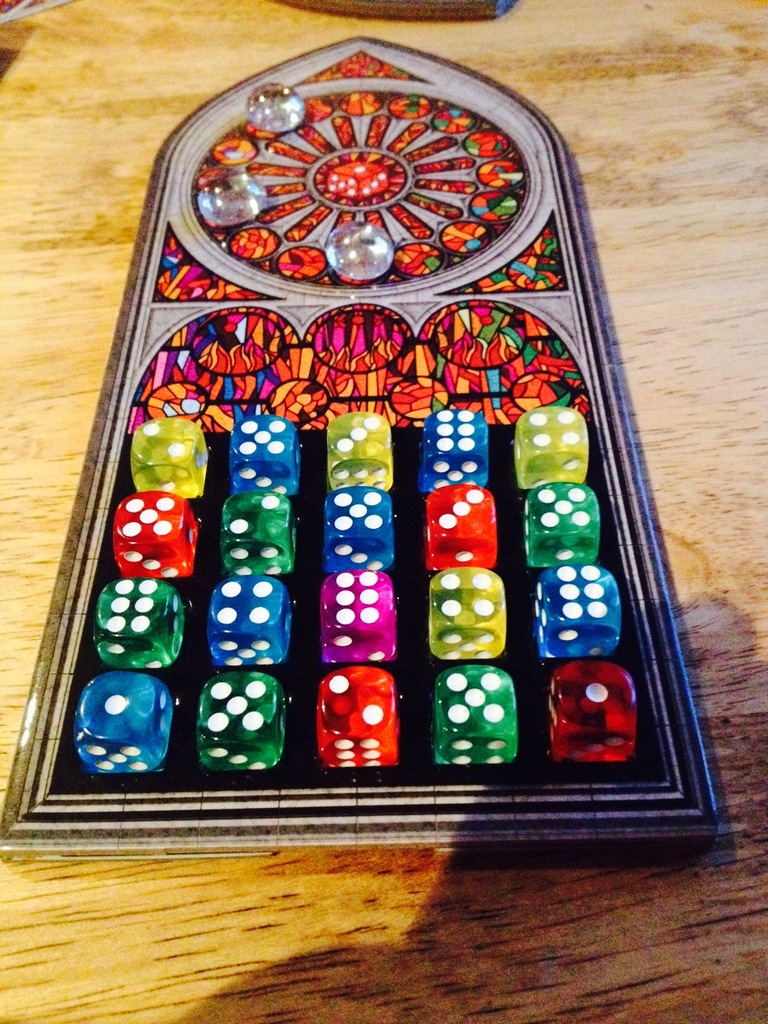 Sagrada
Sagrada is a dice-drafting game where players aim to complete a stained-glass window and score points based on how well they make it. The game has 4-stained glass windows so this will either be a 4-player game or a team-based game if we have 2+people to a window (will depend on numbers on the night I guess). The stained glass windows have frames and the coloured dice form the pattern of the frame... There are adjacency rules, you can't have dice of the same colour (eg. blue dice next to another blue dice) together and you can't have dice with the same numbers together (eg. dice with face value of 5 next to another with face value 5). It is more interesting and tactical than it sounds honestly!!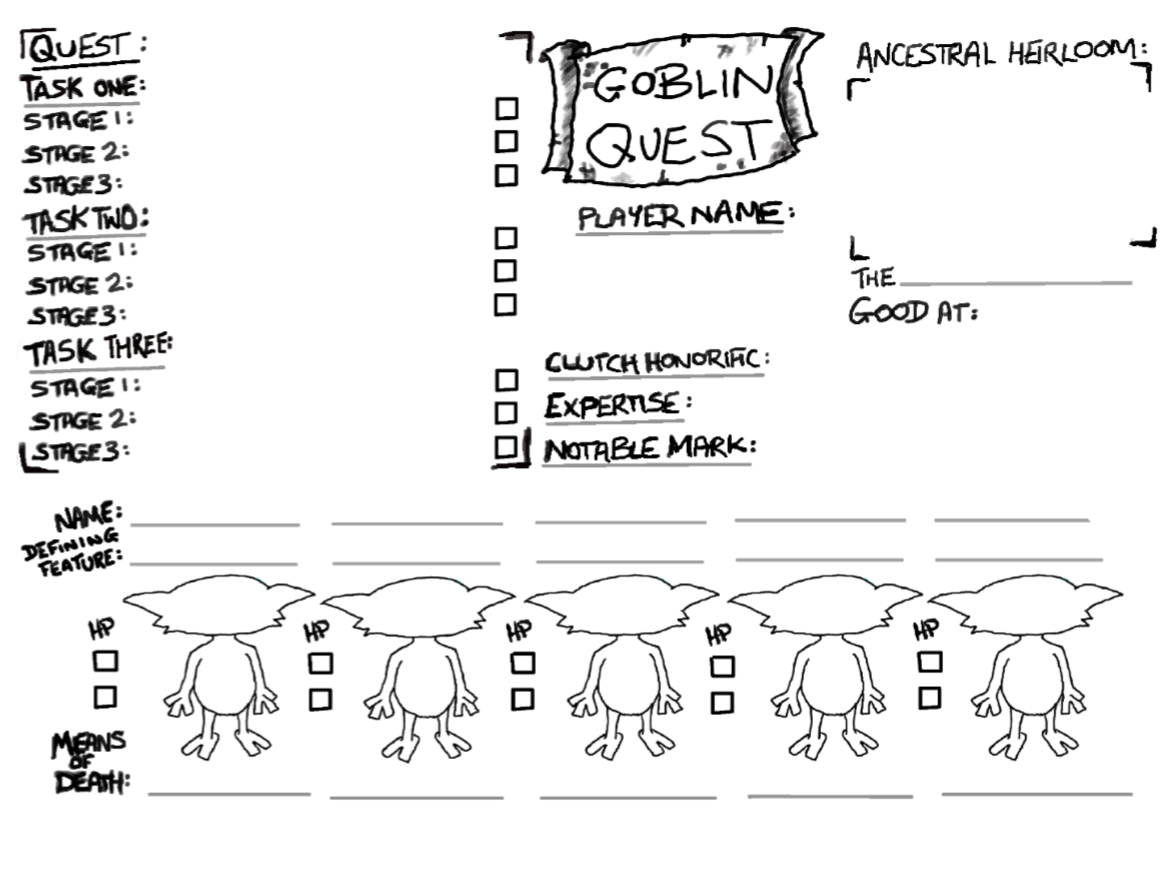 Goblin Quest
I may host this one on a separate night. Goblin Quest is a light-but-fun RPG where everyone plays as a band of 5 goblins. Each goblin has 2HP so they die pretty quickly, if you lose all your goblins then you become an NPC or companion for the rest of the group - so you aren't completely eliminated from the game! It has a pretty good free-form feel to it, the only goal is to win together without everyone dying. First of all we decide on a quest or I can pick from some pre-written ones. The next thing we need to do is decide on how we will complete the quest and break it down into 3 main objectives which have varying difficulty ratings. From there we will use dice-rolls to determine how successful or unsuccessful our goblins are. You roll a minimum of 1 dice but depending on your goblin's expertise or heirlooms you may get extra rolls for that objective.
Dice rolls:
1-2 The Goblin is injured whilst attempting to do the thing. Cross off one of the Goblin's injury boxes and describe the injury. If both of a Goblin's injury boxes are crossed off, they die in some hilarious manner and are replaced by their successor the next time their player acts.
3 Something unfortunate happens in the current scene: an enemy appears, a goblin is left in a difficult position, an opportunity is lost. Describe what happens; if you make up an NPC, voice them. The next Goblin to act gets -1 on their rolls.
4 Something fortunate happens in the current scene: an enemy leaves or is defeated, a goblin gets a lucky break, a new opportunity is revealed. Describe what happens; if you make up an NPC, voice them. The next Goblin to act gets +1 on their rolls.
5-6 The Goblin succeeds at the task they were attempting, often in some small, barely noticeable way. Describe what happens and subtract 1 from the Difficulty Rating of the current stage. If the Difficulty Rating reaches 0, you've managed to complete that stage.
This one requires a bit more roleplay than the other games I've listed, which might not be for everyone but should be a good laugh as it isn't too serious. If we play this one I'll host it on roll20 as it will allow us to build character sheets, give a bit of backstory to our goblins and let us draw them! Here is an example from the author of the game, Grant Howitt:
Friggit, a Goblin, is on a Quest – Steal a Wizard's Wand. The current task is Get a Fake Beard, itself part of the Disguise Ourselves as a Wizard segment. Friggit decides the best way to get hair is to sneakily shave a dog when it's not looking, so he attempts to scrape some of the hair off it with a rusty old razor he found. He rolls a 1 – an injury – so not only does he not aid the others in the quest, but he takes a wound. The dog notices him and gives him a nasty bite, shaking him around like an old bone.
Dent, the next Goblin to take part in the Quest, isn't bothered about the Dog and would much rather just try and get drunk instead after losing two of his cousins in the previous scene. He dashes past some Orcs having lunch and nicks their beer, downing as much of it as he can but spilling most of it.
As Dent's Expertise is Nicking Stuff, he gets to roll an extra dice. He rolls a 3 and 5 – something bad, and a success . First he explains the success, figuring that the froth from the head of the beer has stuck around his mouth in a sort of beard-like fashion. He subtracts one from the Task Number of the current part of the quest. Next, he describes the Bad Thing – the two orcs are now angry that someone stole their beer and are stomping around looking for revenge. Play hands over to the next Goblin.
The final Goblin, Skrag, likes the dog idea. He decides he's going to ride it and bring it under control so Friggit can shave it more easily, and so that he can make a quick getaway from the orcs if they find him. He jumps on its back and rolls a 3 – which would normally be a Bad Thing, but it's downgraded to an Injury thanks to Dent's Something Bad.
He crosses off his Lucky Ear and rerolls the dice, rolling a 5 this time. Normally that would be a success, but it's downgraded to 4 – a Good Thing. Skrag describes using "ancient dog riding techniques" to make the dog spit out Friggit. The next Goblin to act will get +1 to their rolls.
I can only vote for one, but I can do either day and i'm happy to play anything :)
I should add that we need about 3-4 people for most of the games! I'll make a calendar event in-game and check which days people are free for. :)