What day can you make if you are interested in this event?
| | | | |
| --- | --- | --- | --- |
| Saturday | | 71% | [ 5 ] |
| Friday | | 14% | [ 1 ] |
| Wednesday | | 14% | [ 1 ] |
Total Votes : 7
Event name: Warcraft Trivial Pursuit!
Event manager: Felldoh / Phillip
Minimum amount of players: 3+ (game supports up to 6 teams)
Date and time: 9pm server time, 8pm UK time - Saturday 7th April
Resources: internet connection!
Event description: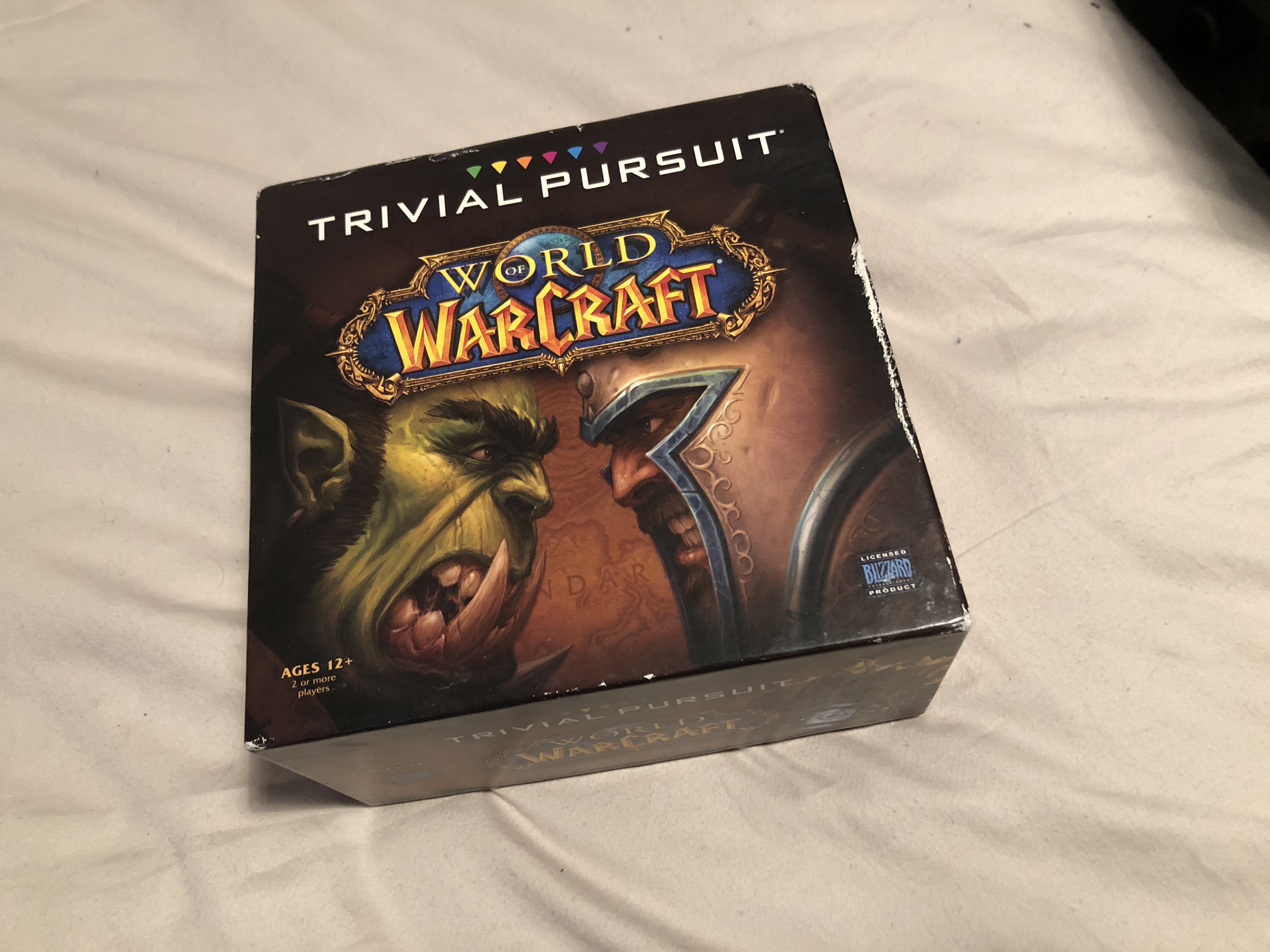 I have got my hands on the World of Warcraft edition of Trivial Pursuit and invite the rest of the guild to play, with a simplified rule system! I will be livestreaming this via Facebook, Discord or some other media so all participants need is a means of communicating with me, by text or voice.
The objective is to be the winning team that completes their pie first by successfully answering questions based on World of Warcraft trivia and prizes will be awarded!! The rules are simple: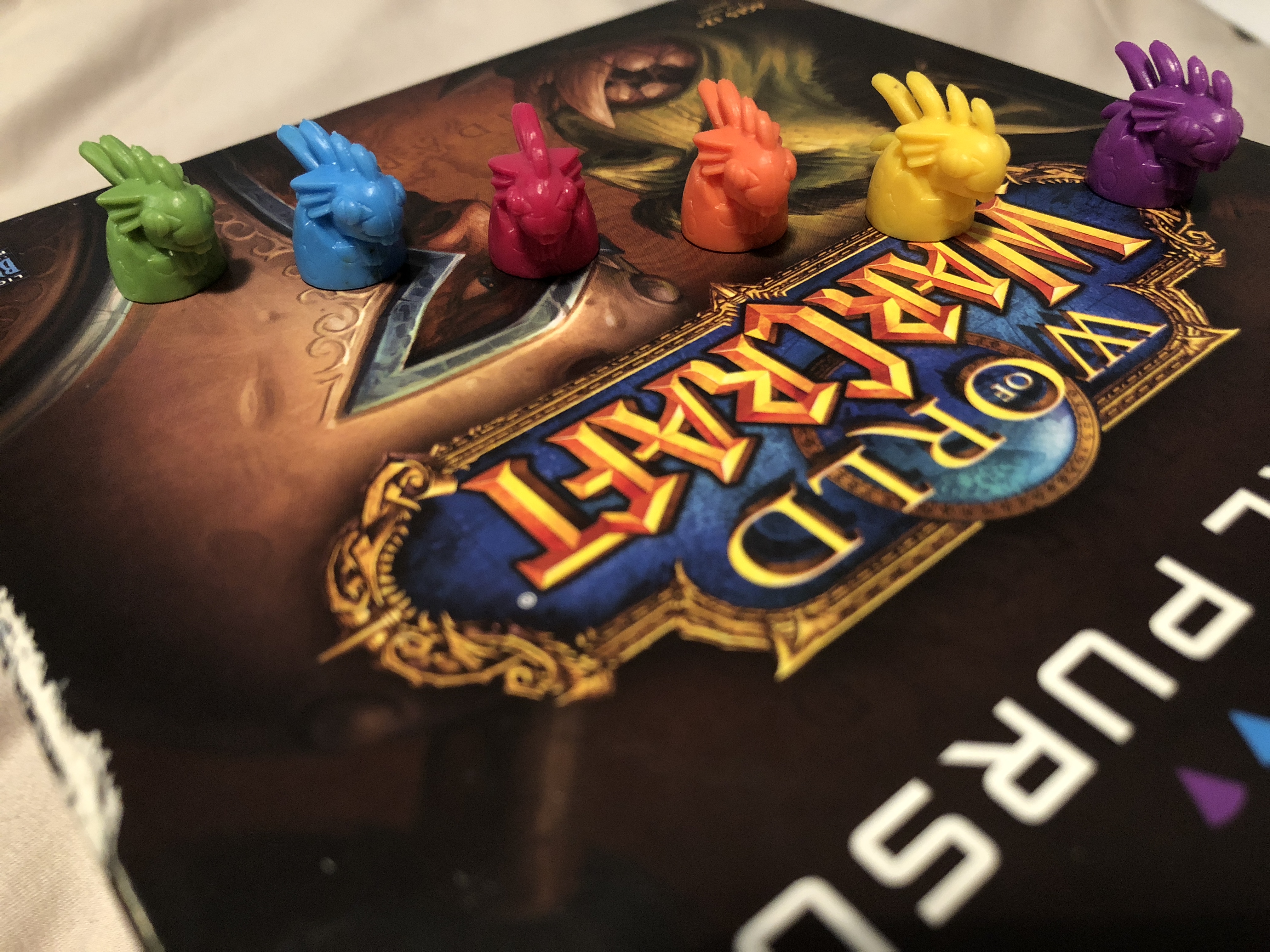 1. Pick your murloc team!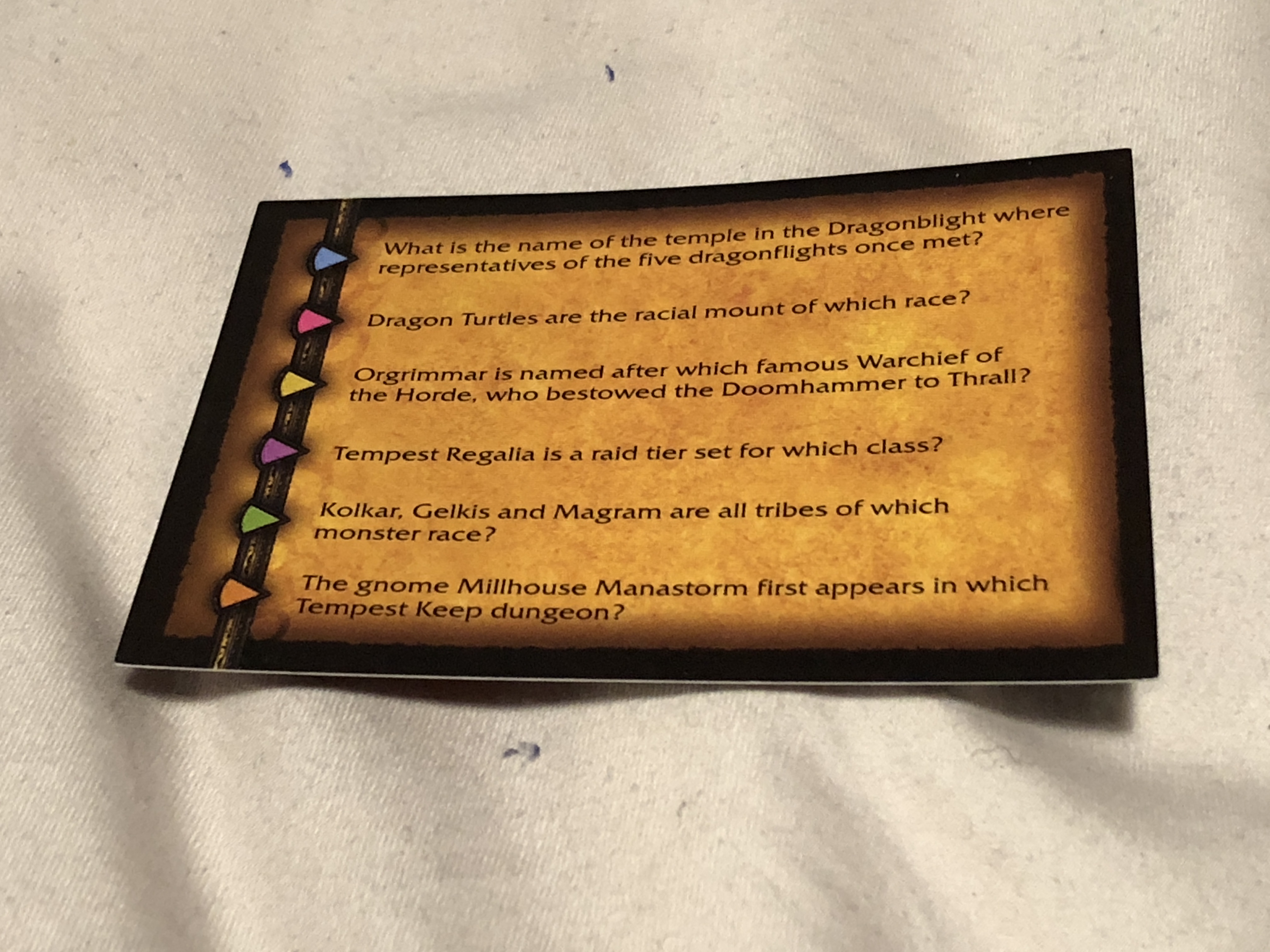 2. Choose a topic! You have a choice between
Geography

,

Player Characters

,

Lore

,

Loot

,

Villains

and

Encounters

.
Geography covers questions on zones, cities and locations
Player Characters covers questions on classes, races and professions

Lore covers questions on heroes, history and events
Loot
covers questiuons on gear, mounts and pets
Villains
covers questions on bosses, monsters and minions
Encounters
covers questions on dungeons, battlegrounds and arenas
The questions in this edition cover up to the release of Mists of Pandaria.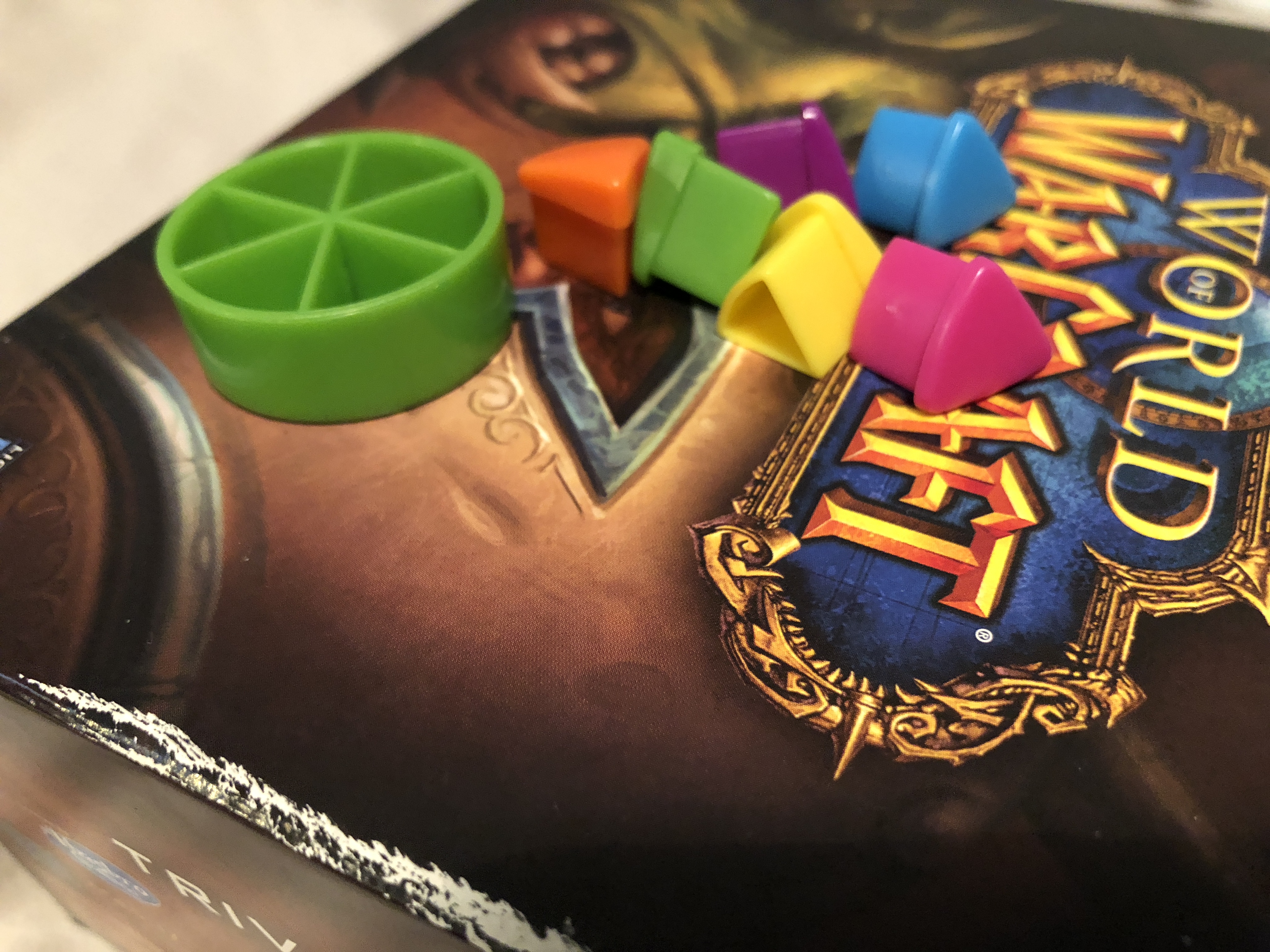 3. Earn a pie slice if you correctly answer the question or lose your turn.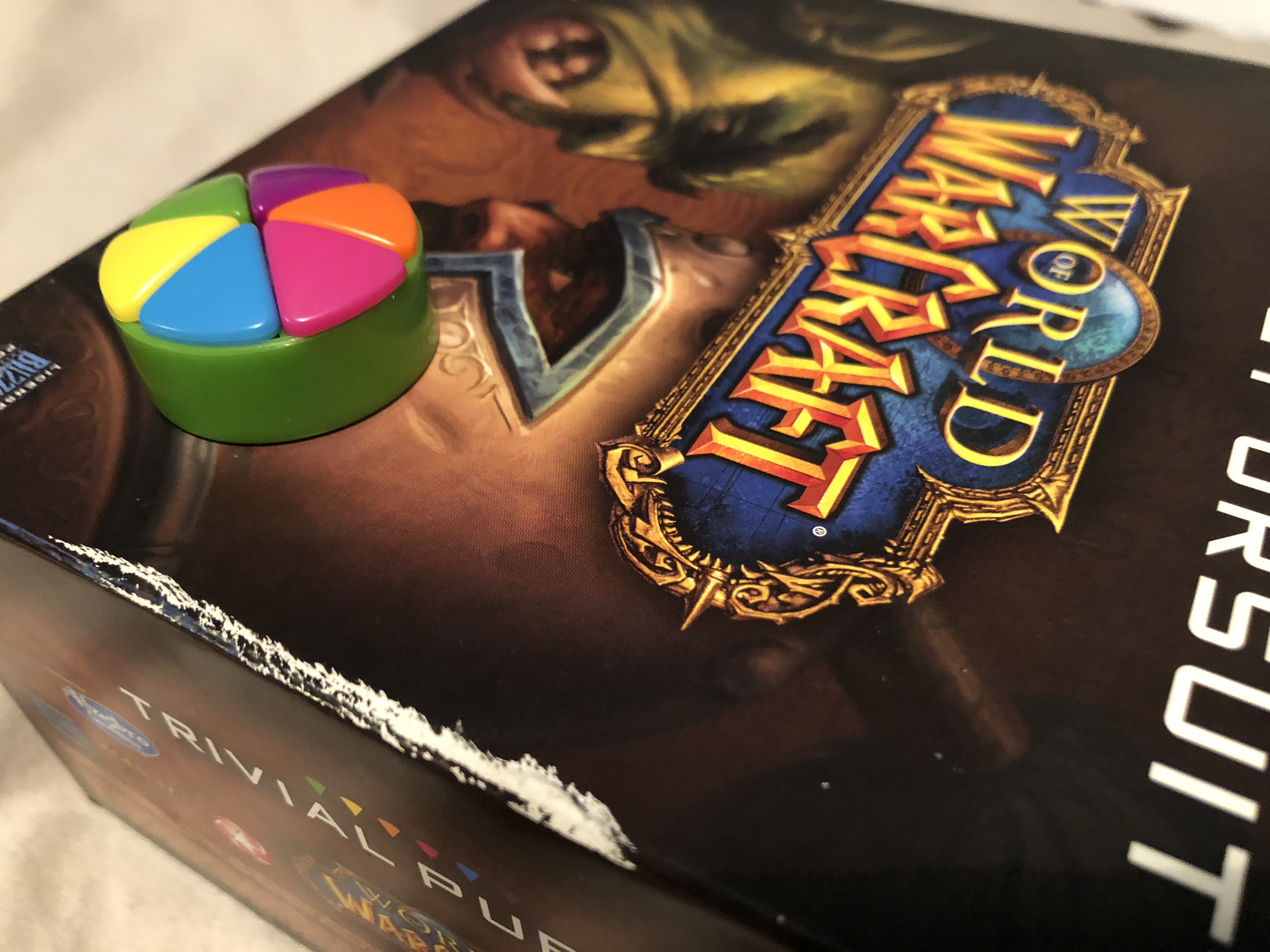 4. First team that completes their pie and collects a slice from each category are the winners!
To prevent super streaks from know-it-alls we will all
answer only 1 question per turn

and

I may implement a timer

to prevent people from searching online for the answer!


Last edited by Phillip - Felldoh on Sun Mar 25, 2018 10:26 am; edited 1 time in total
I'm up for this :D
It only let me vote for one day, but I can do either Wednesday or Saturday
Congratulations! This event has been approved!
Please make an event in the calendar :)
I've voted for Wednesday as I generally prefer stuff during the week, but I'll do my best to make it to this event whenever it's held!
Saturday 7th April if that is okay for everyone, I left it a bit late because I was unsure of Easter holiday plans sorry.